Venues often are able to offer you package deals for things such as catering, entertainment, and decor. These services can really take a lot off your plate, but it's important to remember that each venue is different and you'll have to play by different rules.
We highly recommend bringing along a video camera when you go visit a site. After visiting several venues, it's easy to forget the details of each location. Take a quick video from each venue you visit and talk yourself through the space. This is a great way to recall what you liked about each site. You can also get help from the venue experts for deciding the beautiful Marriage venues in Cardiff.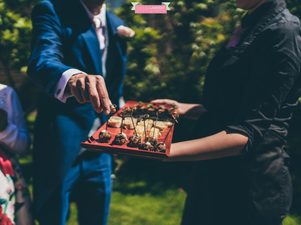 It's also a great way to get a second opinion from your fiance, best friend, or anyone else whose opinion might matter to you. At the very least, take a couple of photos so you have a record of each site you visited. Not all of us have an amazing photographic memory to fall back on.
To help you prepare for your venue viewing, we've put together a list of questions that cover the various aspects that you'll want to know about.
Ask these questions first
Is our date available?

How many people can this venue accommodate?

Who will be our point of contact before the wedding?

Is there an on-site venue coordinator?

Will the venue coordinator be available as the day-of-coordinator? If yes, what services are included? Are there any additional charges?

Is the venue available for exclusive use?

What time can the wedding start? What time will the guests need to leave the venue? How much are additional hours?

What is the rental fee? What's included in that price? (rentals, catering, lighting, decor, etc.)