The most direct definition of feminism is the movement for social, cultural, political, and economic equality between men and women. This is a campaign against gender inequality and advocating for equal rights for women.
Feminism can also be defined as the right to sufficient information, available to every woman so that she can choose to live free from discrimination based on the principles of equality and social, cultural, political, and economic independence.
Feminism can also be defined as a global phenomenon that addresses various issues related to women around the world in certain ways that can be applied to certain cultures or societies.
Although the issues associated with feminism may differ for different societies and cultures, they are related to the basic philosophy of gender equality in all areas of life. So feminism cannot be tied to a narrow definition based on a particular class, race, or religion.
This is indeed a global struggle for gender equality and an end to gender discrimination against women. Thus, white American women, black American women, Asian women, Latin American women, European women, or women from any part of the world are united in their struggle against discrimination and inequality based on gender.
Although they can work on certain topics of their cultural and social conditions, they are united by a philosophy of equal rights for women in all areas of life. To understand the definition of feminism in-depth, we should also examine the following topics in detail for a multifaceted perspective on feminism.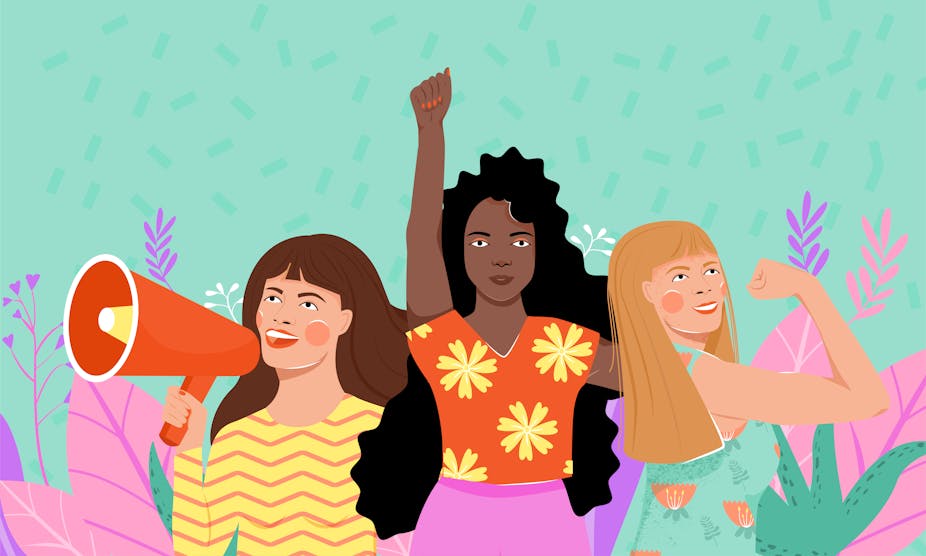 1. Feminism and Society – This includes subtopics such as civil rights campaigns, language and feminism, heterosexual relations and feminism, culture, and feminism, and women's literature, which also includes feminist science fiction and feminism by Riot Girls.
2. Feminism and Political Movements.
3. Feminism and Economic Development.
4. Feminism and Science.
Feminism is also associated with men in the sense that every gender equality is actually a balance between men and women with the aim of liberating the individual.
In this sense, the definition of feminism also includes all movements and campaigns aimed at men and boys to increase gender awareness, end gender-based discriminatory practices and achieve gender equality.